About Us

More About Our Company

Since 1999,DHDZ forgings (Shanxi Donghuang Wind Power Flange Manufacturing Co.,Ltd)designs and manufactures flanges & forgings that deliver maximum efficiency, durability and reliability for the Oil & Gas industry as well as a wide range of industrial applications, including machinery manufacturing, petrochemicals, and Pipelines and Marine forging industry.
We've been founding new department of finishing machining with the leading technology to meet the different customers. We are proud to be a part of forging business, which delivers qualified forgings & flanges to customers the world over.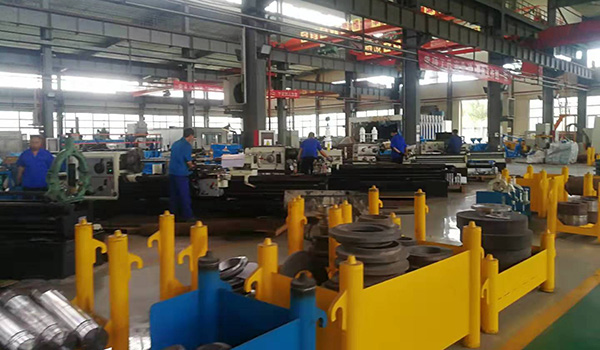 Our success rests on building trusted, long-term client relationships, and focus on delivering first class products, cost control and the service concept of empathy, building on our track record in core markets to win new business and strengthen our position.
In 2010, DHDZ moved its marketing center to Shanghai, the largest city in China. Relying on the advantages of Shanghai as an international metropolis in shipping, finance, science and innovation, talent and other aspects, DHDZ is committed to providing global customers with faster corresponding speed, higher product quality, better price and better service!
Our Culture
Mission: to support the energy, chemical, and equipment manufacturing industries, and to contribute to human development.
Enterprise vision: to become a leading forging enterprise in China and recognized by the world.
Core values: win-win, people sharing , innovation, diligence
Enterprise style: strict, meticulous, Sincerity
Materials Suppliers

Certification

Business

Wind power
Mining machinery and equipment
Aviation manufacturing
Water & WWTP
Chemistry and pharmaceutics
Ship building
Pipeline project
Heat exchange engineering
Proudction Capacity

DHDZ Forging Machinery&Machining Equipment

Open Die Forging Hammer
Capacity:
forging weight up to 35 Tons
Gas Heating Furance
Max load weight
Max working temperature
Inner chamber dimensions
Width x Height x Depth
Horizontal Ring Rolling Machine
Capacity:
forged rings up to 5000mm diameter, 720 mm deep.
Car Type Heat Treatment Furnace
Max load weight
Max working temperature
Inner chamber dimensions
Width x Height x Depth
Vertical Ring Rolling Machine
Capacity:
forged rings up to 1500mm diameter, 720 mm deep
Well Type Heat Treatment Furnace
Max load weight
Max working temperature
Inner chamber dimensions
Width x Height x Depth
3 Axis CNC milling and drilling machine
PM2030HA NEWAY CNC
Machinie Centre
CNC milling machine
Heavy duty vertical turning lathe
Wire-electrode cutting
CNC milling and drilling machine
CNC high speed gantry moving
double bit drilling machine
Turning machine
Heavy duty turning lathe
Flame cutting machine
Radial drilling machine
CNC
milling machine
Heavy duty vertical CNC turning  lathe
Horizontal boring machine
Saw-cutting machine
Quality Control

DHDZ Laboratory and Inspection Equipment &Production Process

Vernier caliper
Impact test machine
Metrology microscope
Direct reading type spectrometer
Dry penetration
Protable hardness meter
Hydraulic specimen broaching machine
Metallographic sampling machine
Ultrasonic flaw detector
Magnetic particle detector
Zwick roell hardness tester
Impact specimen notched projector
Mechanical multi-tester
Digital ultrasonic detector
Raw material 
Heating
Ring rolling
Mechanical test
Machining inspection 
Drilling
Final inspection
Warehousing
Spectrometer inspection
Forging
Heat treatment 
Impact test
CNC  lathe 
Drilling inspection
Packing
Loading
Material cutting
Forging inspection
Heat treatment recording
Machining
CNC lathe inspection 
Stamping
Pallet packing
Delivery